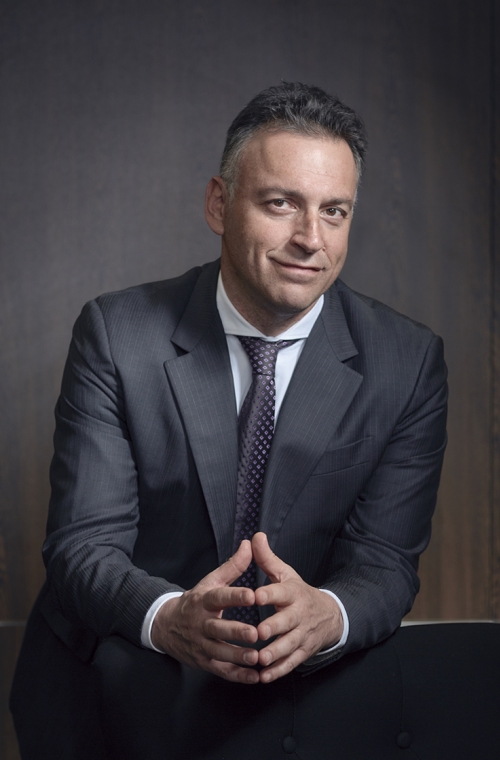 Stylianos Chr. Papademetriou
Stylianos Papademetriou is a member of the Piraeus Bar Association and has been admitted before the Supreme Court and the Council of State. Before founding KPP LAW, he worked for many years in the tax department (managerial position) of a "Big 4" company and acted as an of counsel tax-legal advisor for an Athens based international law firm.
With over twenty years experience in complex tax issues, Stylianos specializes in direct and indirect taxes (especially VAT), transfer pricing, DTT's, international taxation law issues and acts as a tax- legal advisor on behalf of major enterprises and multinational groups.
He represents individuals and companies before the Administrative Courts and the Council of State. Stylianos has represented major companies in cases leading to the issuance of several landmark court decisions (in particular, relating to: discriminatory tax treatment of foreign EU branches of financial institutions; recognition of deduction of input VAT related to non - deductible VAT items in accordance with the VAT Directive; validity of composition of the Code of Books and Record's Committee for the rejection of accounting Books and Records; discriminatory taxation of individual tax payers in case they receive dividends by Greek based entities-vs foreign dividends; retroactivity of the most favorable surcharge regime imposed on main taxes following the issuance of tax assessment acts; retroactivity of the most favorable regime of tax penalties; statutory limitation period for the Greek State to impose taxes / incompatibility of Greek tax law provisions, with the Greek Constitution and EU Law, extending the statutory limitation period for the State to issue tax assessment notes following the five years period, which is the  forerunner decision of the landmark CoS 1738/2017 decision, etc).
He also has remarkable experience in the areas of commercial agreements and tax/legal due diligence.
Stylianos has numerous publications in several tax and legal magazines and the financial press about several tax issues. He has also participated as a speaker at numerous important tax.
Stylianos, along with George Kerameus, is a research associate of the International Bureau of the Fiscal Documentation (IBFD) contributing IBFD with publications related to Greek Corporate Taxation (Country Corporate Taxation Survey (GR), Country Corporate Taxation Analysis (GR), Country Business and Investment Survey (GR).
Practice Areas
Tax Dispute Resolution
Greek and International Tax Law
M&A
Corporate Law and Commercial Agreements
Public Law
Professional Associations
Member of the Athens Bar Association;
Member of the Greek branch of International Fiscal Association (IFA); and
Member of Association of Greek Commercial Lawyers.
Education
University of Athens, Law School (LL.B.,1994);
Athens University of Economics and Business (Diploma on Greek Tax Law, 1997)